The Room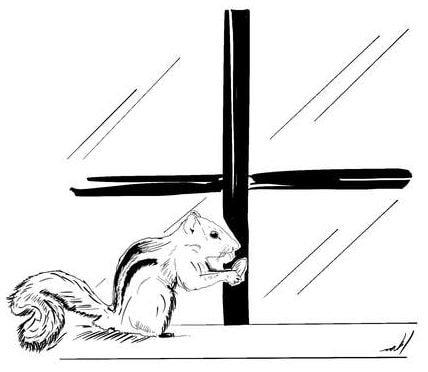 A grey squirrel is nesting by the brown window. Three baby squirrels peeping out, getting fed, jumping nervously to the trees. Always coming back to their nest, looking around with their laser eyes.
They see another little room. A tireless AC, a slow fan, lights that cut into the nights. A screen left open, blank and black or colourful and moving or growing unsteadily in neatly spaced lines and rows. A table for reading, writing, sitting, dining, meeting.
They see more.
A cup of freshly brewed tea beside leftovers of snacks. Colour pencils that stain the walls, baby fingers that draw on curry stains, overplayed toys, calendar dates that are weeks old, wardrobes that are rarely opened, cosmetics that are abandoned, bags and shoes that gather dust, keys that have forgotten their turns, alarms that are silenced, and a bed that is no longer clocked.
They see more.
The rushing in between chores, the metamorphosis on screen, the uncapped conversations that bookend time.
They see less now, from the trees they have disappeared into. Never returning to their nest by the window. This little room stays, never letting go of the nest, waiting to be witnessed and remembered.
— Merin Simi Raj
Quarantined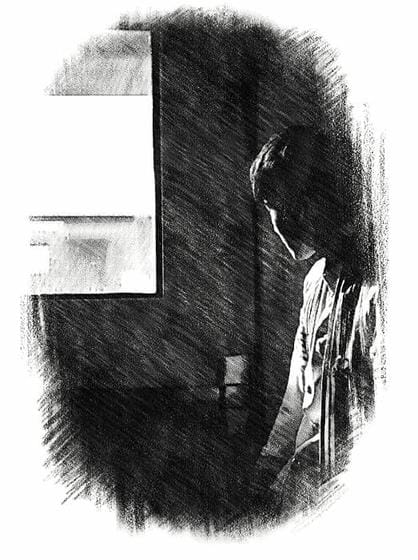 Four walls
Sealed door
An empty ceiling hangs numb
I stand behind a window
A void glares at me back
It was only
Yesterday
We loved to live
On the other side
My feet ache
Hands quiver
I try to make sense
Dead earnest
And yet I fail
Myself
My eyes forage
For empty words,
Idle syllables
And all that would
count the most
As if
Only yesterday
The window panes
Remain
Latched onto them
A no man's land
Meadows grow
And birds flock
The sun shines bright
On the other side
Locked inside
All dust and rubble
— Anon